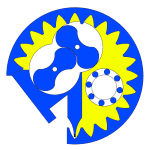 Who We Are?
About

Our Company
Danesh Ghete Samin company was established in 2009 with the aim of designing, manufacturing and supplying industrial equipment and parts and industrial consulting. Now, after several years of its activity, it has been able to design and manufacture many industrial equipments and to meet the needs of the country's industrial community, as well as reverse engineering and localization of many special and complex parts that are supplied from outside Iran.
The main areas of activity of the company include:
1- Production, manufacture and repair of rotating equipment and accessories such as turbines and compressors
2- Manufacture of mineral processing equipment
3- Production of abrasives
4- Design, construction and reverse engineering of special equipment and special parts such as heat exchangers and industrial gearboxes
. To learn more about our company, download the following files.
ManufactureManufacture of equipment

Engineering designSoftware simulation

Reverse EngineeringProduction of main parts

RepairsSpecialized parts repairs